We bring the benefits of underground resources to the country's economy…
AzMiCon LLC is a company that uses reliable, modern technologies in the mining and construction sector with dynamic and effective teamwork, specializes in its field, constantly improves quality, and meets the requirements and expectations of its customers at a high level. Since 2012, under the name of AzPlast LLC, it supports the production and development of products of existing enterprises, creating the basis for the growth of the mining industry and the use of resources in our country. Since 2017, it has been carrying out deliveries, transportation of construction goods, etc., and other logistics services with high professionalism and quality. Since 2018, he has taken over the construction and reconstruction of deposits using heap leaching technology in the ore processing field.
We're proud to continue to work under the official name AzMiCon LLC in connection with our company's growth and expansion in 2020. AzMiCon LLC is based on the time-tested values of excellence and honesty. Our work is distinguished by the quality of our projects following the highest ethical standards.
We have now become one of the most proven companies in our industry due to the trust earned over the years.
Our attitude to the environment:
Our company has a strong position in the mining industry, and this is due to the importance, special attention, and sensitive approach to the environment. We all know how rich our native land is with its underground and surface riches, and we feel our responsibility to preserve the heritage for future generations and therefore use these benefits as effectively as possible. We always work with methods that are based on high technologies and innovative solutions. Our company carries out its environmental activities by the applicable laws and regulations. And we work to meet the needs of the next generations and lay the foundation for their better development.
Our goal:
By relying on our belief in the excellence of work and the right use of the latest technology, we are transcending the boundaries of what is possible, moving forward to create new standards that meet our future needs. Our goal is to implement projects that will make people's lives easier and to serve for many years as the most preferred and respected company in this field.
Our vision:
We strive to achieve great success by participating in mining and construction projects in our country and abroad, expanding our knowledge, experience, and skills, and ensuring the safe, timely, and complete implementation of all projects.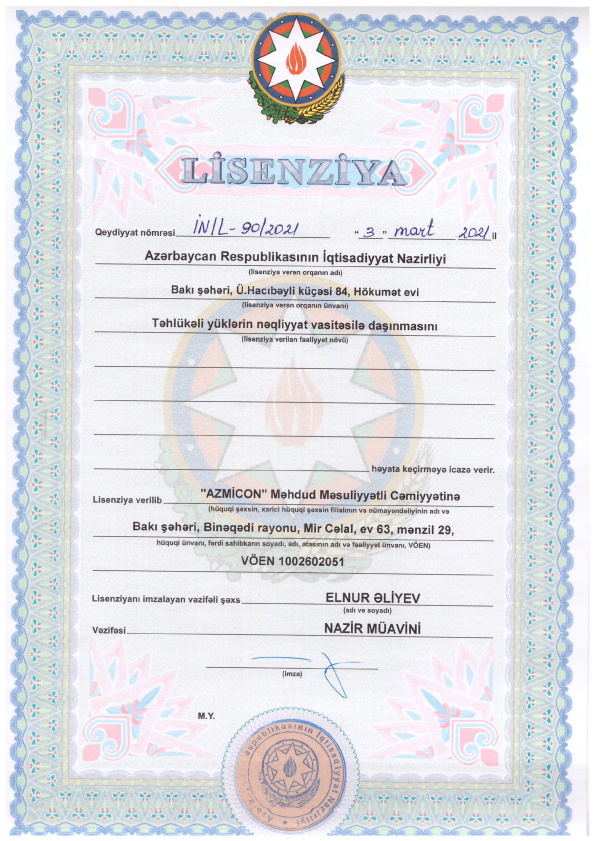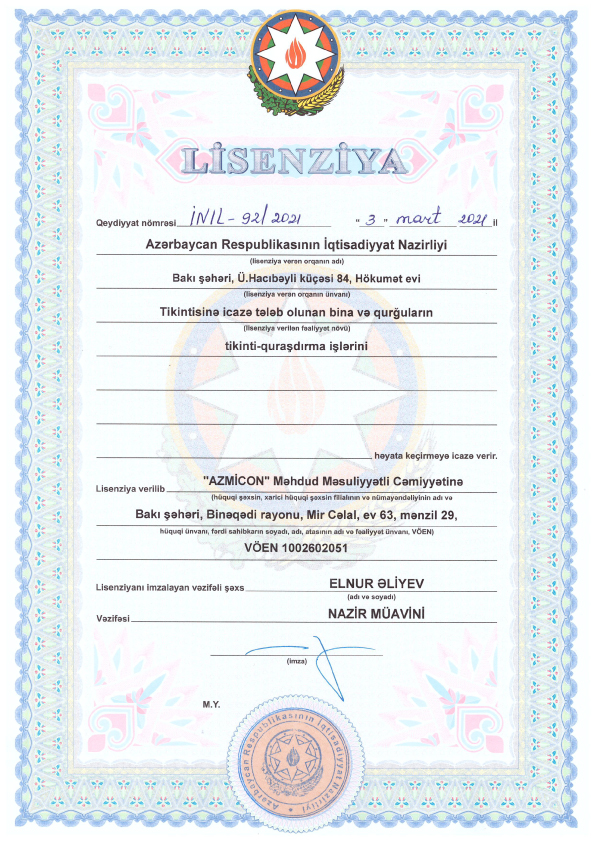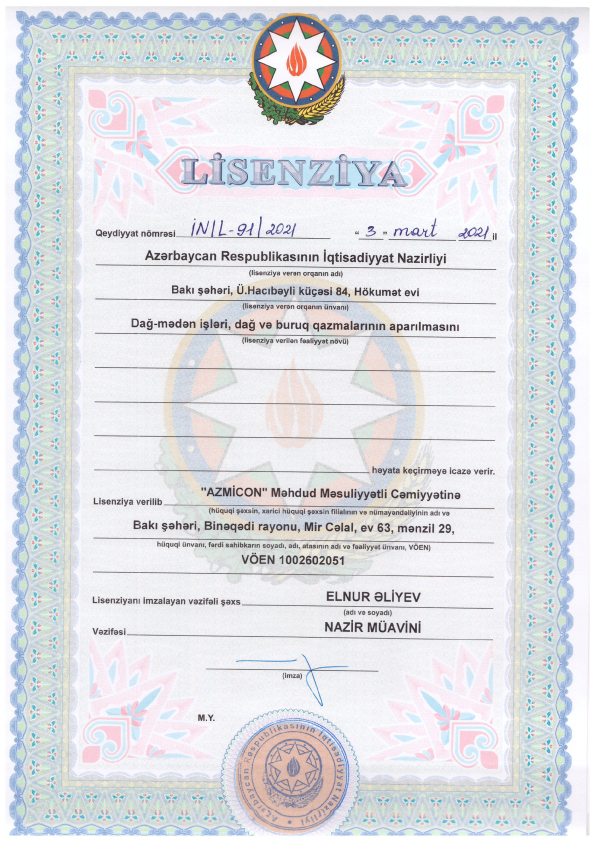 Our Licenses
Transportation of dangerous goods by transport

Construction and installation works of buildings and facilities permitted for construction

Mining, production and drilling.